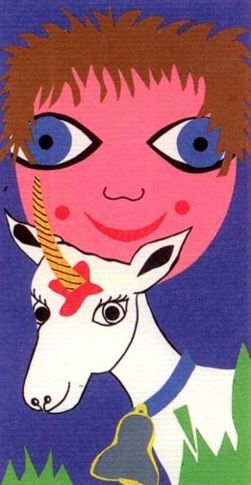 A children's opera
Music by
John Craton
Libretto by
José Jiménez Lozano
Tom Ojos Azules (Tom Blue Eyes) is an opera written for, and to be performed by, children. Based on the short story of the same name by José Jiménez Lozano (who also wrote the libretto), the work is designed for staging by young singing students with developing musical ability. The work is dedicated to María Dolores Campos and the students of the Escuela Profesional de Canto Hansel y Gretel in Valladolid, Spain. The vocal lines are all composed within a youthful range (b-flat to g"). Instrumentation requires only piano (professional level pianist). The opera is in one act with five scenes, and the libretto is in Spanish. Performance time is approximately 55 minutes.

Synopsis

Tom Ojos Azules is the story of a young homeless boy (Tom), who has the ability to make his dreams come true. He dreams of a goat (Estrella) who becomes real, and both start traveling the world. But Estrella is no ordinary goat; she is magical, can talk, and has not two but only one horn in the center of her forehead which makes her something of a unicorn. She also is able to grant wishes, but in return neither she nor Tom will accept any gifts from those who are blessed by her magic. In the course of their travels they encounter a haughty Rich Man, a sad Princess with her Lady in Waiting, a Woodsman, a Good Witch, a Clown, a Goatherd, and a mighty King. Throughout their adventures Tom and Estrella speak of values that today are in danger of being eroded away — especially values such as friendship, justice, harmony, and teamwork.

Personnel
[In order of appearance]

Narrator (spoken)
Tom
Goat (Estrella)
Rich Man
Lady in Waiting
Woodsman
Good Witch
Princess (dance & sing)
Clown
Goatherd
Guard 1
Guard 2
King

Contact the composer for more information.

For the full libretto (in Spanish) click here.

Haga clic aquí para ver la traducción en español.



---
Copyright © 2016 by John Craton (ASCAP)
All rights reserved. No part of this site may be reprinted without permission.
RETURN to main music page.