A Chamber Opera in Six Scenes
by John Craton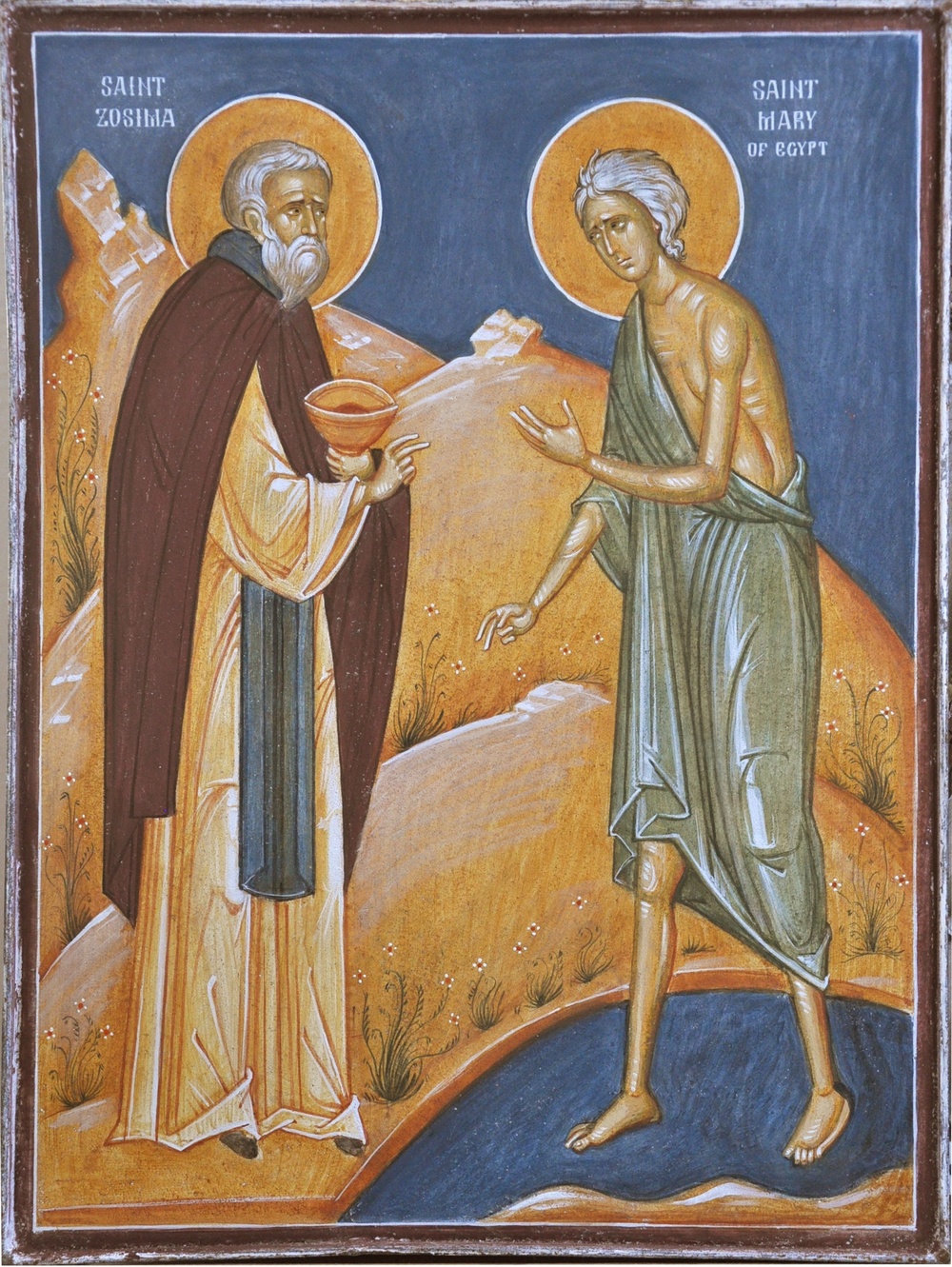 A chamber opera in six scenes that depict the life of Saint Mary of Egypt. For a small ensemble of only three principal singers and seven instruments (plus percussion), the opera is designed for a small venue.

Cast
Mary — soprano
Zosimas — baritone
Abbot — tenor
SATB chorus/chorus of young men/
pilgrims/monks/chorus of women/angelic voice
(all to be members of the general chorus)

Instruments
Flute
Oboe/English horn
Harp
Organ
Violin
Viola
Violoncello
Percussion:
small drum, bass drum, tambourine, triangle,
gong, bells, chimes, marimba, maracas

Duration: Approximately 1½ hours
Level of Difficulty: Moderately advanced

Summary
SCENE 1 — A bazaar in Alexandria, Egypt
SCENE 2 — Jerusalem
SCENE 3 — A monastery in Palestine, forty-seven years later
SCENE 4 — The desert, twenty days later
SCENE 5 — The banks of the Jordan River, one year later
SCENE 6 — The desert, one year later



Instrumental interludes occur between Scenes 4 & 5 and Scenes 5 & 6.
Audio files are not yet public. Write for information regarding sound files or for score availability.
The full libretto may be accessed below.
Copyright © 2021 by John Craton (ASCAP)
---
---
Return to Catalogue

---